Running a business is great… until it's not.
Sometimes, things don't always follow that carefully laid out business plan you put together.
Sometimes, the proverbial really does hit the fan.
So, what do you do when your business gets thrown a curveball?
It can be tempting to ignore the situation or to panic uncontrollably.
But, neither of those things are going to help you save your business when it feels like everything is going wrong!
In fact, they might make the situation worse.
There are many reasons why things go pear-shaped in a business. But, no matter the reason, there are some key things you can do to help your business survive the situation and come out the other side.
Here's where to start when it feels like your business is failing:
What To Do When It Feels Like Your Business Is Failing
Be Like An Ostrich
You have probably heard that ostriches like to bury their heads in the sand. And that this action is a common metaphor for avoiding your problems.
But, do you know what? It is actually a total myth! Ostriches do NOT bury their heads in the sand. If they did, they wouldn't be able to breathe. What they are actually doing is digging a hole as a nest to protect their eggs, and then Mama Emu is periodically putting her head in the hole to check on them.
Why are we telling you this? Well, as a total flip on the usual metaphor, we want you to be like an ostrich. Don't bury your head in the sand about your business woes as that is a fast track to trouble. Rather, dig into the problem and put steps in place to protect the eggs in your nest.
Take action at the first sign of trouble so that you give yourself the best chance of recovery. What that action is will depend on the problem you are facing. But, no problem is ever fixed by ignoring it!
Get Your Mindset Right
It is very easy to let yourself become consumed by worry when it feels like your business is failing. But, worrying is wasted energy. It can cloud your ability to think rationally and put you in a negative state of mind.
We all know that negativity helps no one. So, if you are able to maintain a positive mindset, you will be better equipped for tackling the road ahead. You will be able to identify solutions without the feeling of overwhelm.
A great way to maintain a positive mindset is to have a practical plan that protects your business. We can help you put that together. The key is to focus on the solutions rather than the problems themselves.
Assess Your Priorities
If you haven't done so already, now is the time to review your costs. Cut out any unnecessary spending and look at areas where you may be able to lower your costs.
Start by looking at some of these areas:
● Remove unused or unnecessary subscriptions
● Assess your insurance cover to make sure it is still relevant
● Take meetings online rather than footing the cost of travelling to multiple locations (and ordering all those coffees)
● Look for ways to reduce your energy costs
● Examine your supply chains to see if there are better buying options
● Discuss a temporary rent reduction with your landlord
● Consider subletting any unused space
● Put off any big purchases unless absolutely necessary
● Monitor your discretionary spending
● Examine your marketing strategy and cut out elements that don't have a good ROI
Cutting staff should be a last resort. Before removing any of your team, consider if reduced hours or lower compensation could be a viable alternative.
Examine your upcoming expenses and create a priority list. At the top should be the things that are essential to keep your business running, then any bills that may incur penalties if you don't pay them on time.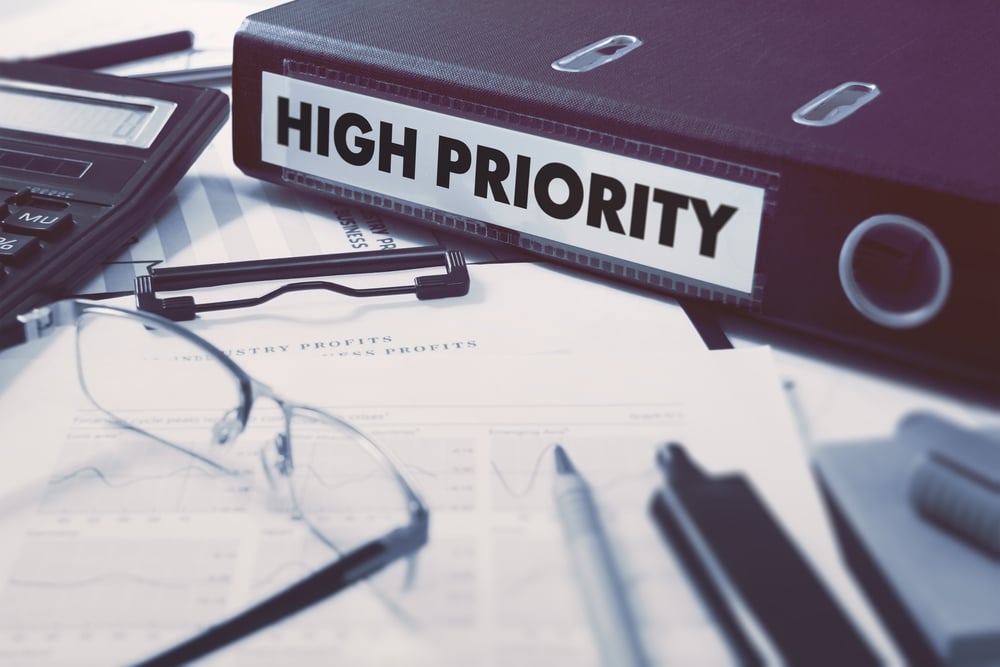 Show Me The Money!
It is time to try and make some money. Right now, you need more coming in and less going out. So, look at some ways you could get a cash injection into your business.
Are there assets or excess stock you no longer need that you could sell? Do you have digital products that you could push or create? Is there an option to sell gift vouchers now that people can redeem at a later date?
Review your products and services to see which are the most profitable, then push the ones that offer the most coin in your pocket. Also, consider offering payment plans to customers to get them on board quickly.
Contact Your Creditors
Many people can be understanding in unusual circumstances. Get in touch with your creditors and explain the situation. You may be able to work out a payment plan or a revised due date for your outstanding costs.
Pivot!
Yes, we kind of hate that term too. It conjures images of Ross and the gang trying fruitlessly to get that damn couch upstairs! But, your PIVOT! could be way more effective than theirs.
When you can't operate your business in the way that you normally would, it is time to look at what other options you have. Could you pivot to sell online? Could you change your marketing strategy to address the current circumstances? Maybe you could add complementary products or services to your arsenal.
Think outside the box and get creative about how you can still deliver value to your clients and customers right now. A pivot might not always be possible, but it is worth a try, right?
Check Your Options For Support
While things might seem a bit bleak right now, there are some available options that can help you weather the storm. As the fallout of Covid is felt throughout the world, governments have introduced support payment packages. You can find more detail on the New Zealand support packages here and Australian support options here.
On top of support payments, you may be able to work with your bank to gain access to temporary financial support. You may be eligible to apply for a temporary overdraft, trade credit, Asset Finance funding, a business loan, or discuss reducing any existing repayments.
Remember that all of these options should be considered carefully as they could impact the long term viability of your business. Before agreeing to anything, it is wise to speak with your accountant or financial adviser first to ensure that it is the best option for your business.
Get Expert Advice
I know we just mentioned this in the point above, but we are going to mention it again to hammer it in!
Running a business is no walk in the park (and due to constantly changing alert levels, some of us can't even walk in the park right now)! And when you are so involved in the day to day running of things, it can be hard to step back and take in the bigger picture.
By seeking expert advice from your accountant, they may just have a solution you haven't thought of yet. Or, they may be able to help you action the solutions that you have come up with in an effective way.
If it feels like your business is failing, don't try to navigate it alone! Here at Wise Advice, we are here to help you through the tough times and the good ones. Jump on a call with one of our awesome team today and get the support you need.