When the new year begins, many business owners firmly have their focus on the future and get stuck into planning for the next 12 months.
While it's wise to be ready to hit the ground running in 2022, that future focus often neglects an important step that could help you be even more successful in the year ahead – the end of year business review.
2021 was quite the year.
It might seem like there is no point reviewing it with the disruptions that impacted businesses all over Aotearoa.
But, that would be a mistake.
Taking time to reflect on the successes and challenges of the last year can help you kickstart your business planning and integrate everything you've learned to make next year even better.
Here's how you can learn some lessons from what happened in 2021 and use them to plan ahead for 2022.
Find Your 2021 Lessons
January is a busy time for most of us and we know there is still one more quarter left in the financial year. But, the beginning of the physical year is a tidy timeline to start planning for the months that are stretching out ahead of us.
And, your 2021 review doesn't have to be a massive undertaking. Set aside a few hours to go through your books and work through some key questions on how the year played out.
Here are some steps to help you get started.
Review Your Financial Statements
If you've managed to stay on top of your bookkeeping and accounting, this should be a straightforward task. All you need are some key financial statements.
Your balance sheet will give you a sense of your current year-end position. Your income statement will provide an idea of your financial performance over time, and a cash flow statement helps you understand your revenue and expenses.
Reviewing these documents can help you identify areas that need improvement and give you an idea of your business's financial health heading into the first quarter of 2022.
Look at Your Goals and Objectives
You probably started last year with a list of business goals. If you did, now is the time to check in with those goals before setting fresh objectives for the year ahead.
We know that there were a lot of things that got in the way of achieving any goals in 2021! But, it is still important to check in with your progress as you set those goals for a reason.
Maybe your goals changed during the year. Perhaps they became less important, or you needed to pivot. Try to remember why you set them and if they remained relevant.
Ask yourself these questions:
Were your goals realistic and attainable?

Could you have set better objectives to give your business strategy more clarity?

What things did you do throughout the year to focus on achieving your targets?

Which objectives were met or exceeded? Were they easy to achieve or difficult?

Which goals were not met, and why?
This exercise is not meant to be one that gets you down. So, if you didn't come close to achieving your goals, then don't panic. The deck was potentially stacked against you. Perhaps you might even choose the same goals that you had last year and give yourself a really good run at achieving them!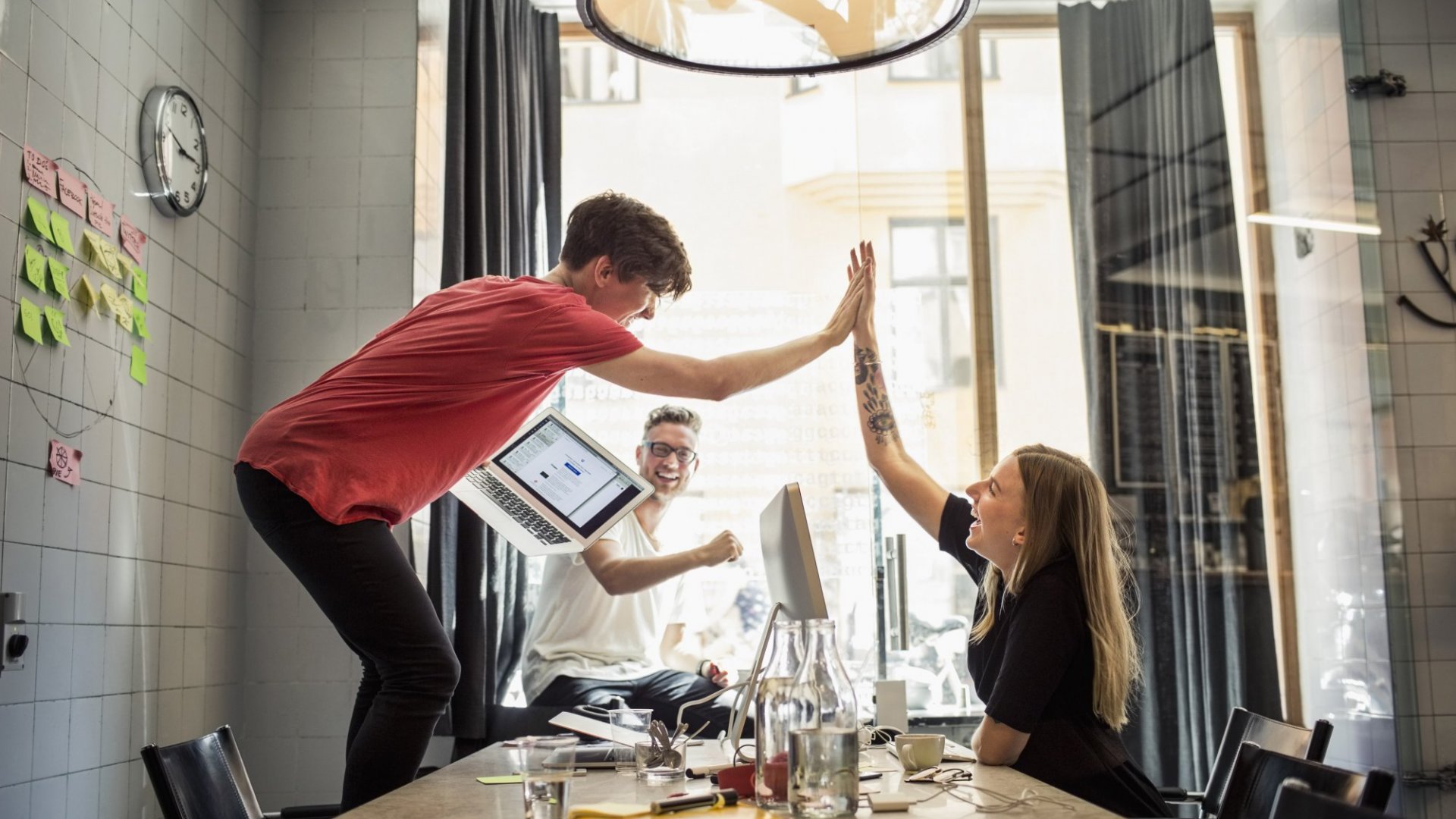 Reflect on Your Successes
It's important to celebrate the things that went well, particularly after a challenging year. Things may not have gone to plan, but there are always milestones and achievements to celebrate.
Think about what went well in your business, and ask yourself what processes or activities helped you thrive in those areas. This will help you identify what things you need to continue to maximise your successes in 2022.
Your successes may not have been progress or finance related, but you will find that you and your team still achieved some great things.
Learn from What Went Wrong
We never want to dwell on the things that didn't go so well, but it is important to acknowledge the mistakes or missteps so you can learn from them and innovate.
Some of the areas that didn't go so well may even have been out of your control.
Remember, there are no failures, only opportunities to learn and improve. Look back on the things that went wrong, identify why, and implement strategies to prevent repeat occurrences in the future.
Plan For The Year Ahead
Now that your review is done, you should have a clear idea of your business's strengths and weaknesses over the last 12 months. This vital data can help you build a strong strategy for the year ahead.
Think about what you can do to maximise your successes and keep them coming. And what do you need to do to minimise your challenges?
Are there ways you could streamline your business to make things easier? Do you need help with specific areas so you can focus more on the things you do well?
What do you need to prioritise in the first quarter, and what tools or support will you need to reach your objectives next year?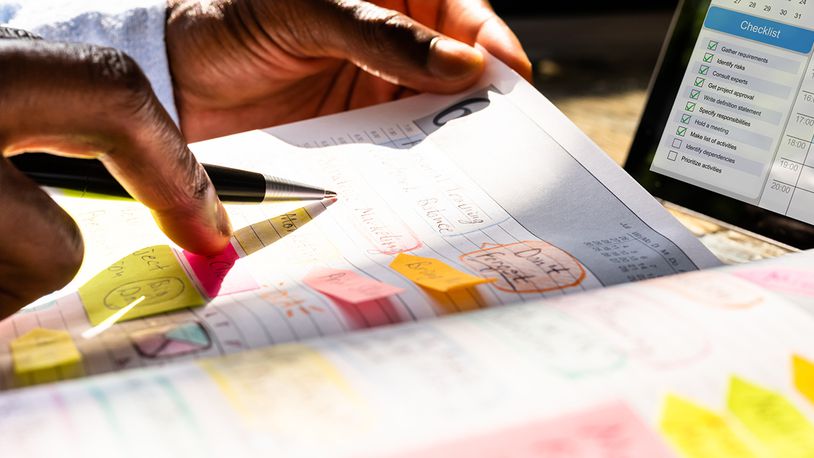 Things To Update
Because 2021 taught us that we never know what is just around the corner, there are some key things that you will want to update for your business. They are:
Risk Management Plan
Pretty much everything that could go wrong in a business happened in 2021. Large chunks of trading time were lost and then restrictions were in place when the country reopened. While that sucked the big one, it has taught us many things surrounding risk management.
It is time to update your existing risk management plan (or create a new one) to incorporate lockdowns and mandated restrictions. Include how you can minimise the impact to your business should these risks return with cost management exercises and access to potential lines of credit.
Business Plan
A business plan should be a fluid document that evolves as things happen in your business. After everything that took place in 2021, your business plan is definitely due for an overhaul.
Your business plan is like your GPS. It should lead you in the direction of growth and development. So, it needs to take into account the changed business environment that 2021 created. By updating yours to reflect those changes, you will still be positioned to achieve vital business milestones and meet your longer term goals.
If you pivoted aspects of your business in 2021, make sure your 2022 business plan not only incorporates them, but also looks at ways to continue and maximise these diversities in the future.
There is no wrong way to write a business plan, but it can feel overwhelming to plan out the next 5 years of business!
So, if you need some help writing your business plan and setting yourself up for a successful 2022 then reach out to our Wise Advice team today.
We are here to help you and your business grow.